Fay & Lawler is an estate planning law firm based in San Diego, California.
Areas of practice include:
– Estate Planning (Preparation of Wills, Trusts, Powers of Attorney, Health Care Directives)
– Trust Administration
– Probate Administration
– Public Benefits Planning (Long-Term Care / Special Needs / Veterans' Benefits)
The firm was founded in 1990 by attorneys Dennis E. Fay and Thomas C. Lawler. Mr. Fay practiced primarily in North County, his office located first in Carlsbad and later in Del Mar, while Mr. Lawler has maintained an office in the 
Mission Valley area. Following the death of Mr. Fay in 2011, the firm has continued carrying on its tradition of delivering exceptional legal services to its clients throughout the County via its San Diego office.* The firm represents a wide range of clients, including individuals, fiduciaries (both private and corporate) and various business entities. With nearly 30 years of experience in handling estate planning matters, we pride ourselves on creating practical and cost­-effective solutions for our clients' legal challenges, regardless of size or complexity.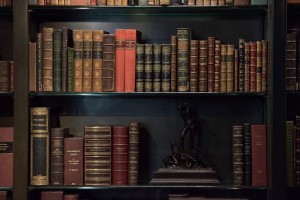 *  Following the death of attorney Dennis E. Fay, the North County firm of Rochelle & Griffith, LLP, purchased Mr. Fay's share of the Fay & Lawler firm and continues to service Mr. Fay's former clients.  Rochelle & Griffith, LLP, is located at 1991 Village Park Way #105, Encinitas, California  92024, and can be reached by telephone at 760-944-9901 or via www.rochellegriffith.com.